Puerto Vallarta Airport (PVR)
Puerto Vallarta's International Airport (PVR), also called 'Licenciado Gustavo Díaz Ordaz' Airport is linked to USA and Canada top airports.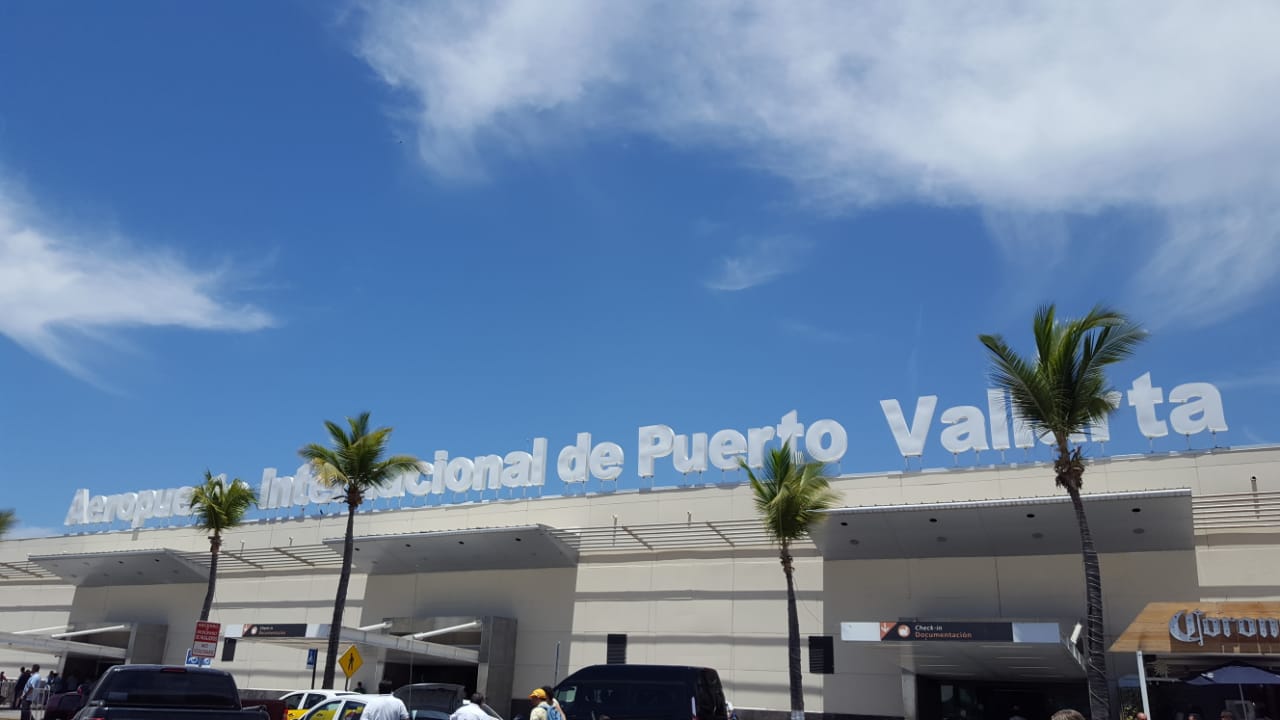 There are flights from several cities, such as Chicago, Los Angeles, Vancouver, and Montreal, and national flights to and from Guadalajara, Mexico City, Cancun, and more.
On the main level of the Airport, several small shops, small fast food restaurants, and bars offer service. There is also a post office, a bank, a currency exchange, and several magazine bookstores. At this level are the airline's check-in counters. Flight check-in and national and international flight arrivals are at this level.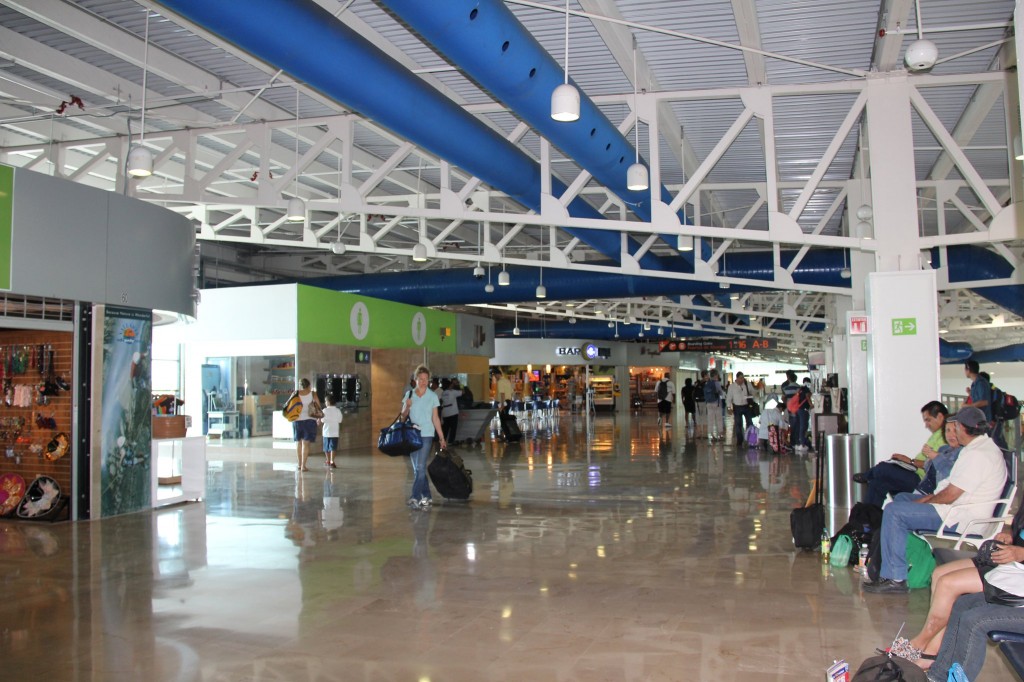 International and national departure passengers must all go to the upper level, where the departure gates are. After walking through security, there is access to stores, restaurant bars, and duty-free shops.
Once walked through the passport and security check-in areas, there is a large waiting area with some more duty-free shops (mostly liquor and perfumes), this is Hall A. There are some bars, coffee stores, and restaurants as well. National flights depart from gates on a level below. Passengers of international flights depart from the gates in Hall B that are positioned after a long passageway.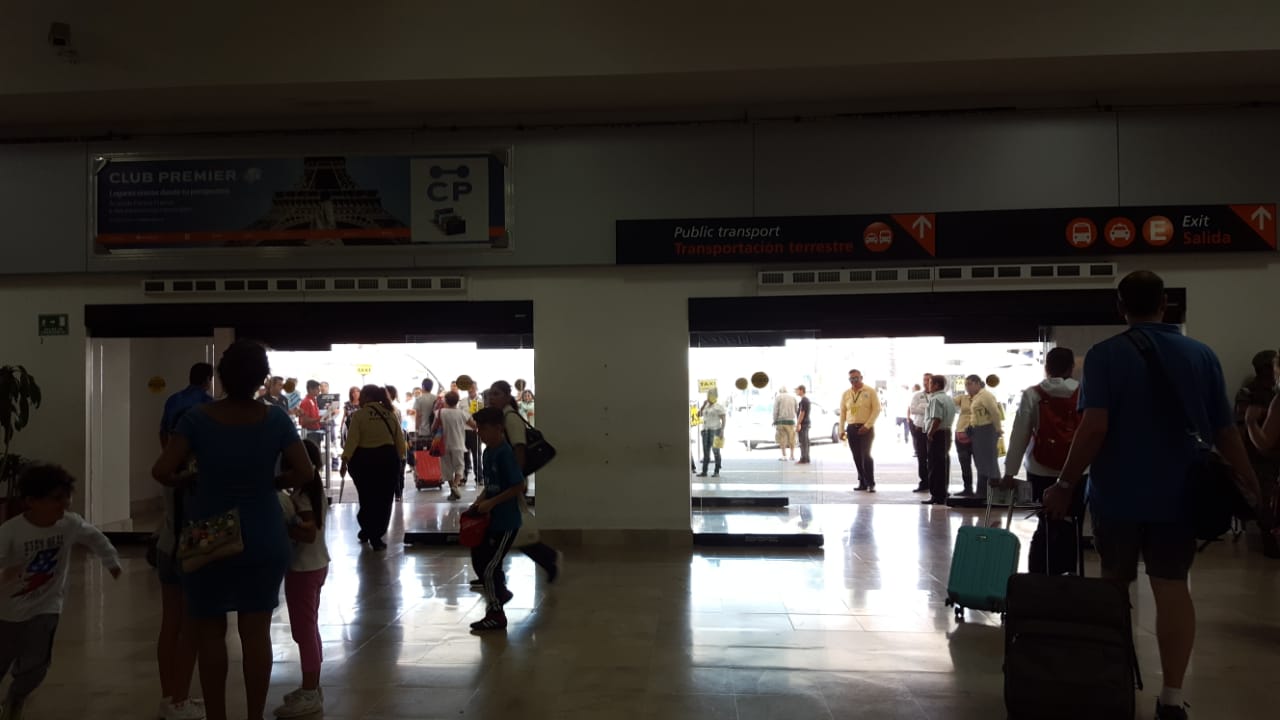 Things to consider arriving in Puerto Vallarta:
In customs, luggage is passed through a scan. One person per family has to press a button which, if turns the light green the security check won't be necessary, if it turns red, all the luggage will be manually checked.
Once out of customs there is an area full of timeshare salesmen/women. Get out of there ASAP!
Once out, head to the exit that leads to the parking lot and finds your Puerto Vallarta Airport Transportation driver waiting for you.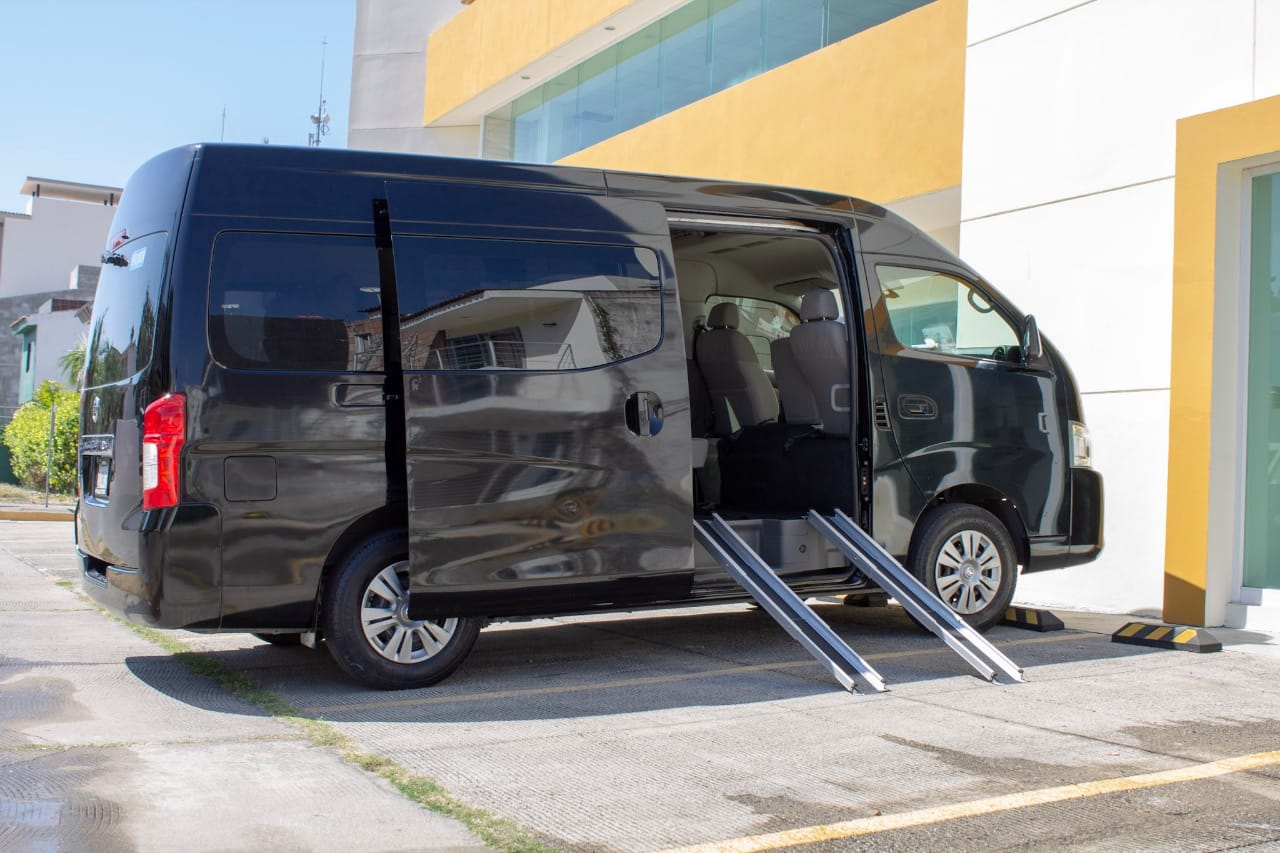 In a nutshell, the process would be:
Get off the airplane
Get into the terminal
Go to the immigration desks
Get your bags at the baggage claim carousel.
Get to customs, pass luggage through the X-Ray machine and press the stop/go button when asked.
Walk straight out.
Find your driver.
Enjoy your stay in Puerto Vallarta!
-
Some other PVR Airport Data:
-Single runway (10700 ft – 3300m: length. 150 ft – 46m wide).
-Distances to:
Downtown Puerto Vallarta: 10 to 15 minutes, 8.5 km, or 5 miles.
Marina Vallarta: 5 minutes, 2.2 km, or 1.4 miles (can be shorter).
Nuevo Vallarta: 15 to 20 minutes, 13 km or 8 miles (varies).
FlightStats code: PVR
IATA code: PVR
ICAO code: MMPR
Latitude / Longitude: 20.678297 / -105.24898
Passengers per year:
3.52 million in 2015
4.06 million in 2016
4.52 million in 2017
4.76 million in 2018.
Time Zone: -6:00 hours from UTC/GMT
Address: Carretera a Tepic Km. 7.5, Colonia Villa Las Flores, Puerto Vallarta, Jalisco, Mexico.